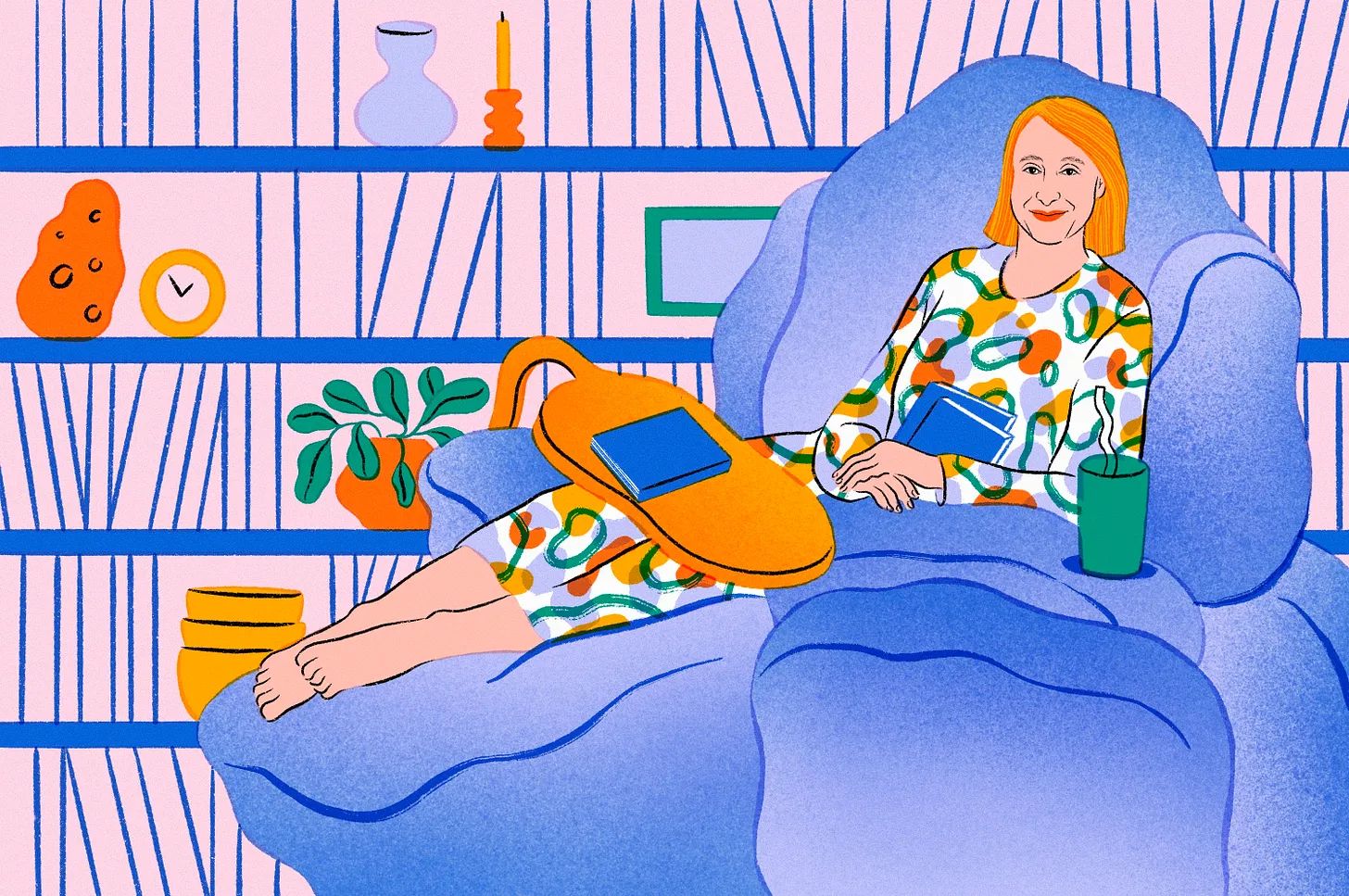 My main goal during sabbatical is to READ. I have three general areas I am exploring in my sabbatical projects, so there's a lot of reading there. But I'm also trying to lean into my new practice of picking up a novel (rather than, say, social media, the news, food, etc.) when I am feeling uncertain, unmoored, or a bit aimless. Last year, I read 56 books, after reading 28 the previous year and probably about 8 in previous years🙄.
Last night I was talking about how I would love to read in a cozy chair at the end of the day, but that I mostly default to my bed (because it's cozy, but also becuase I have a
BedJet
!). Then today, while getting sucked into wanting to read all the books about artist Agnes Martin, I had a brief dream of carving out a little reading nook where I could stack all my books around me and feel immersed with them, as well as read my Kindle (which is what I actually prefer).
"I mostly read in bed, which is fine, but I suppose my ideal situation would probably be some hideous but comfortable chair, like a La-Z-Boy, with cupholders and attached trays for snacks. I read in my office too, which contains a couch but no desk. Really I am always trying to be as horizontal as possible."
YES! I want that chair! See the illustration above by
Nhung Lê
?! Where do I get THAT? Because that is where I want to read and write and think…in other words, live my life.